"Very versatile bag...expansive storage, and it's surprisingly easy to carry around on the shoulder strap."
Alea from Canada
Handlebar bag,
meet trunk bag.
This 4-in-1 shapeshifter is your primary carry-almost-anything bike bag. Attach it to any standard front or rear rack with heavy-duty velcro straps, drop it in any bike basket or securely mount it to handlebars with the quick slide attachments. Total utility for commuting or weekend adventures.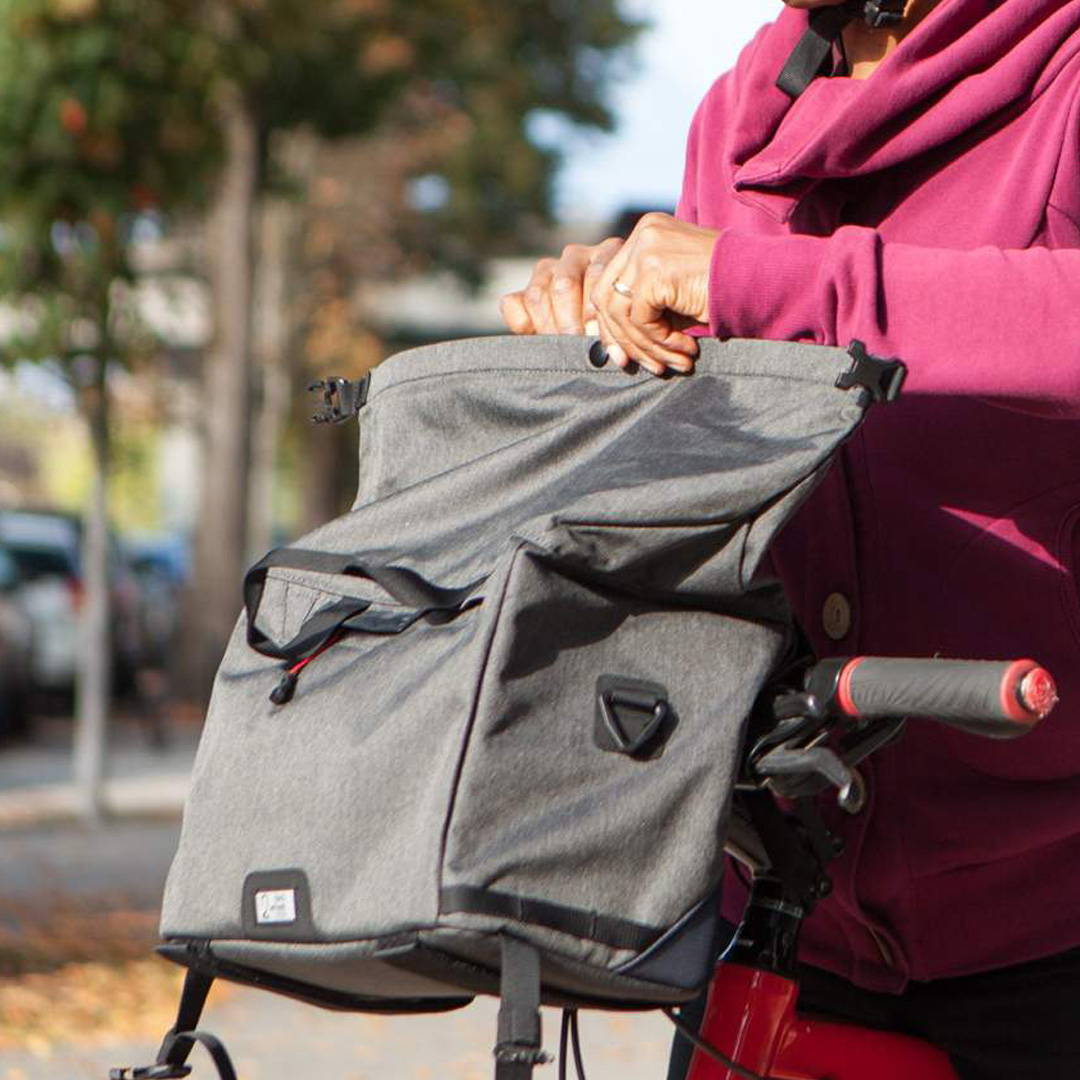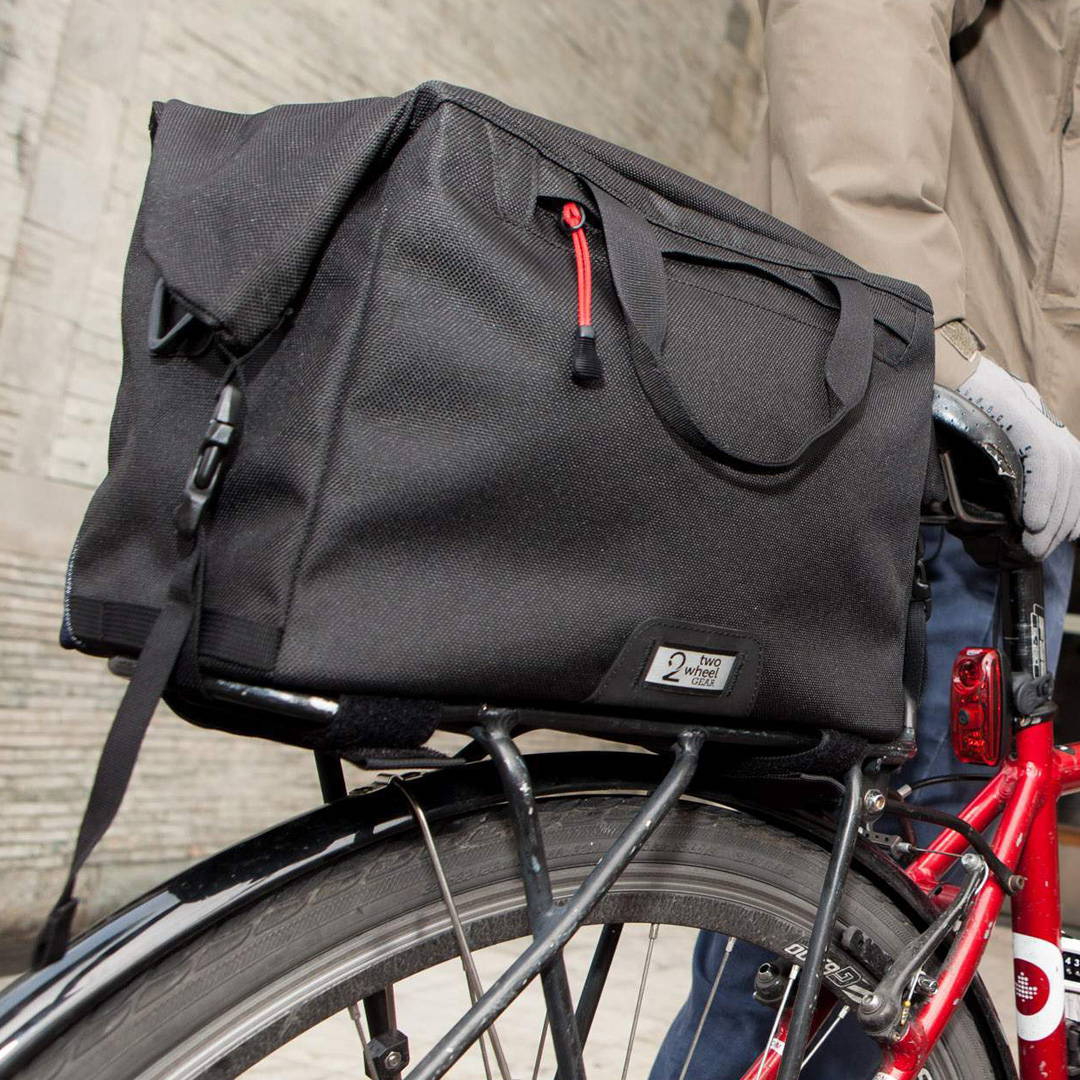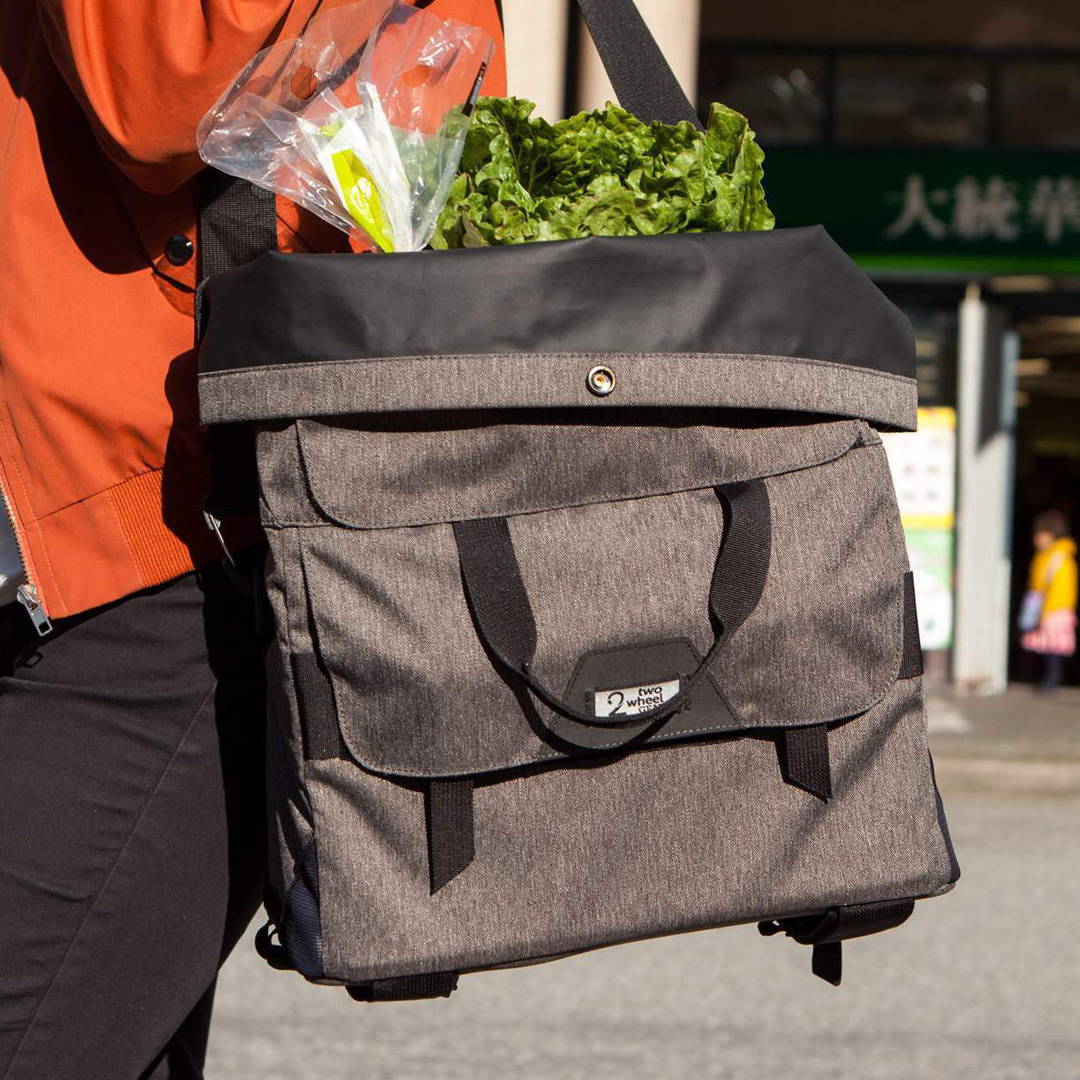 Attaches to Front Rack, Rear Rack, Handlebar, or Basket.
Secure + fast attachment to standard racks sized 6-16 mm

.
Hidden handlebar mounts and stem stabilizer line for secure attachment

.
Roll-Top Closer with Internal Organization

.
Exterior Quick Access Pocket

.
Removable Shoulder Strap

.
Reflective Design with Loops for Lights

.
Includes fluorescent waterproof cover

.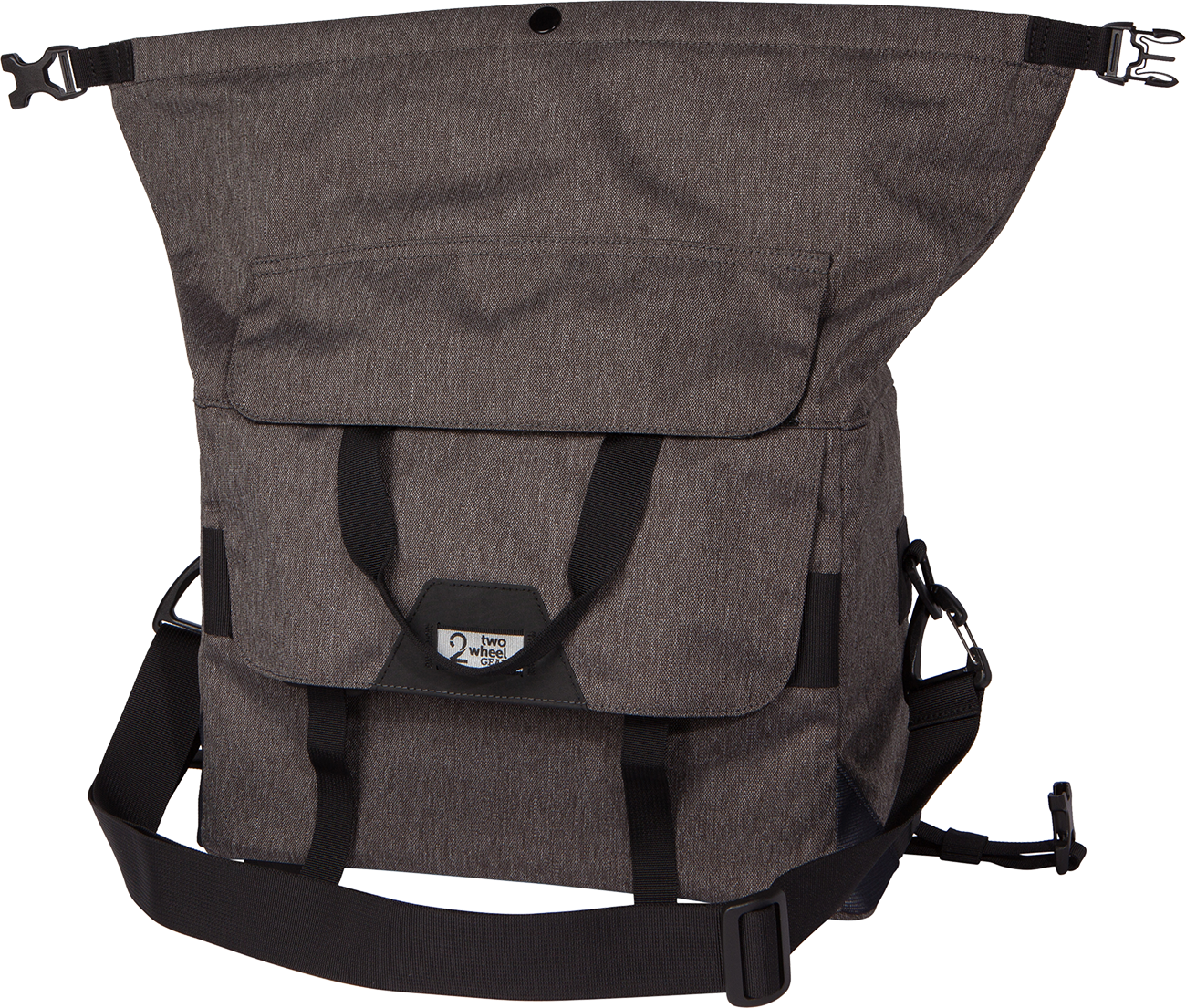 SIZE
14.5in Wide x 7.5in High x 9in Deep
MATERIALS
TPE Waterproof Backed 600D Polyester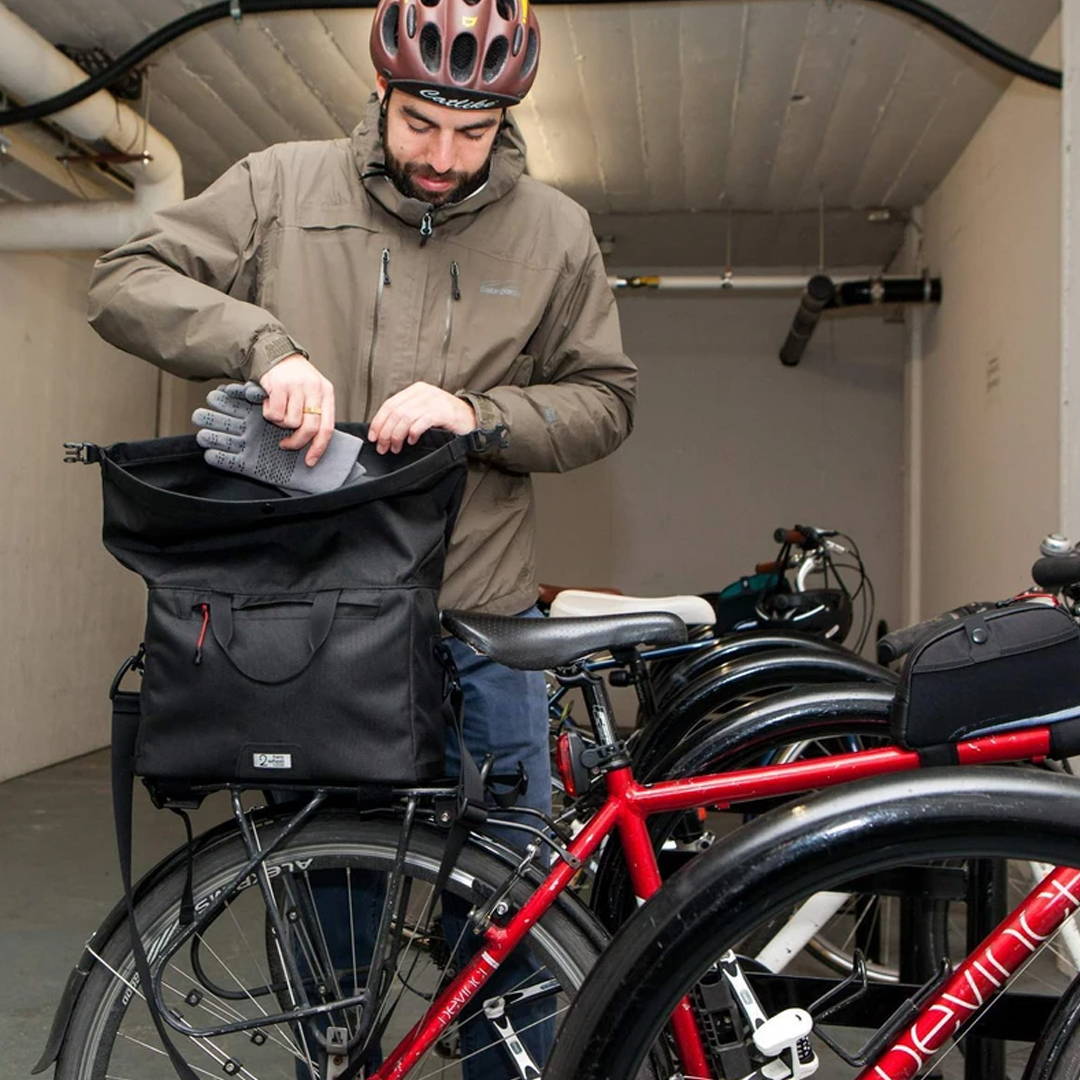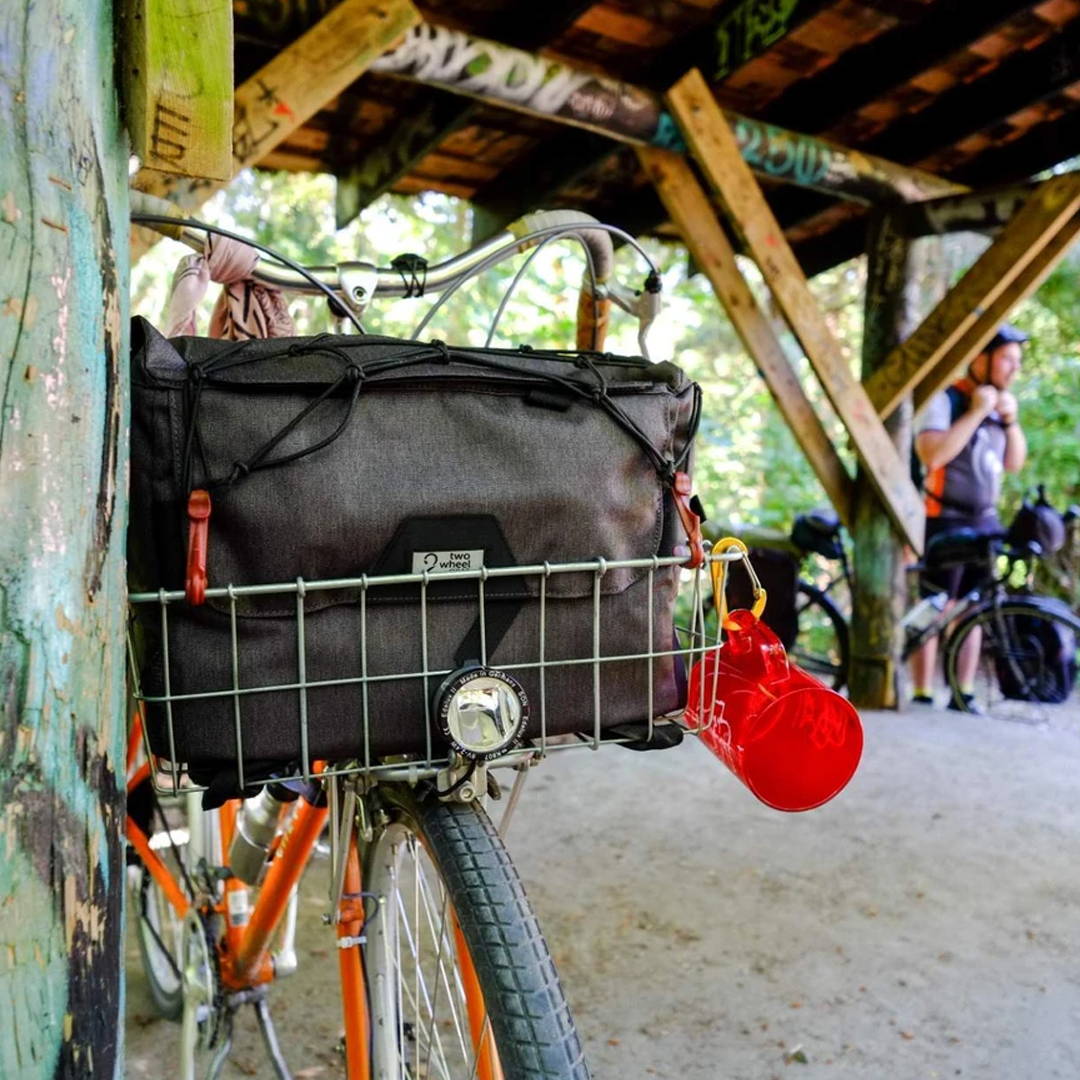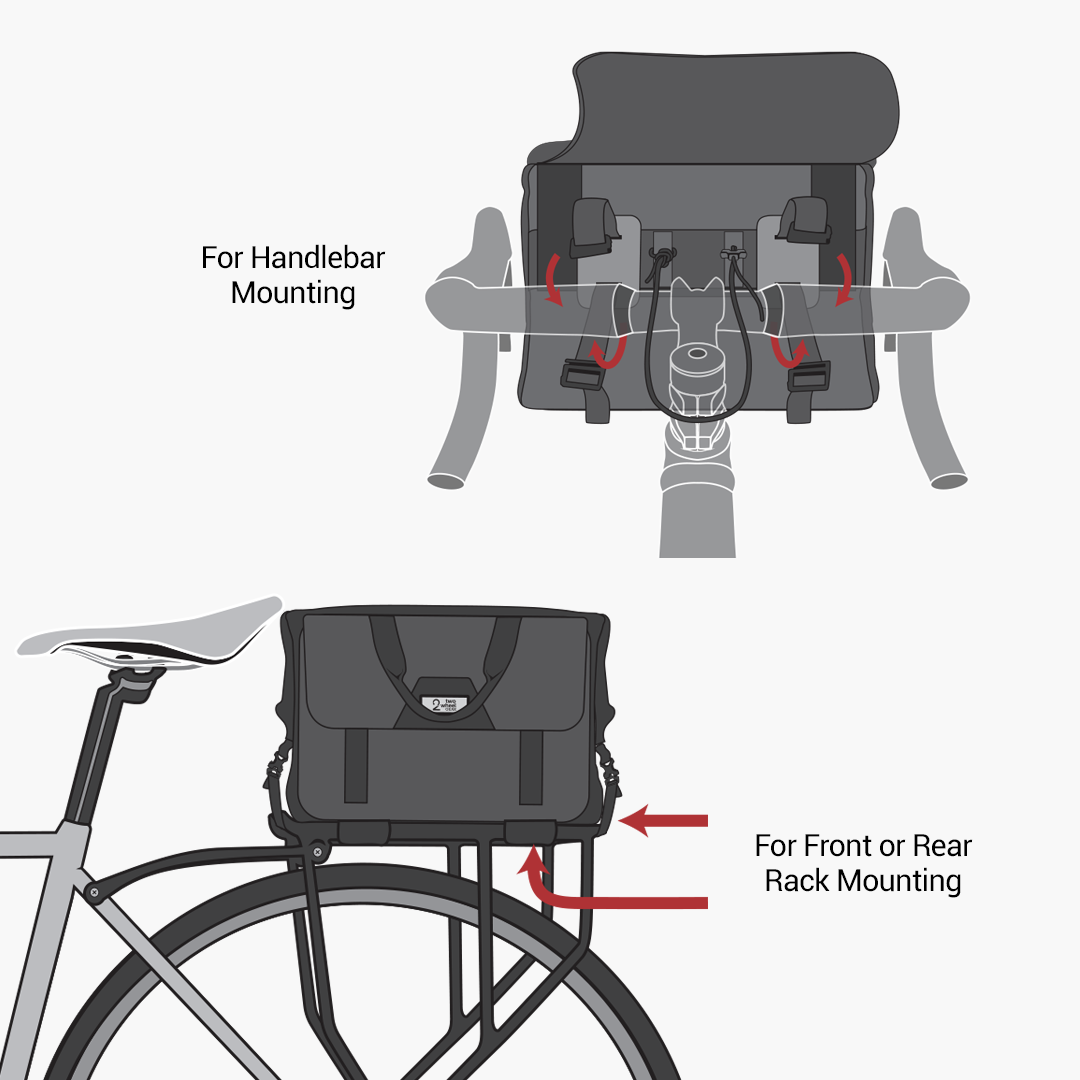 Versatile and easy to use.
HANDLEBAR MOUNT
Secure buckles and then use adjuster to tighten cord around the stem.
RACK MOUNTING
Secure velcro straps around the bottom of the rack. For additional security you can clip buckle straps through the rack on either or both ends.